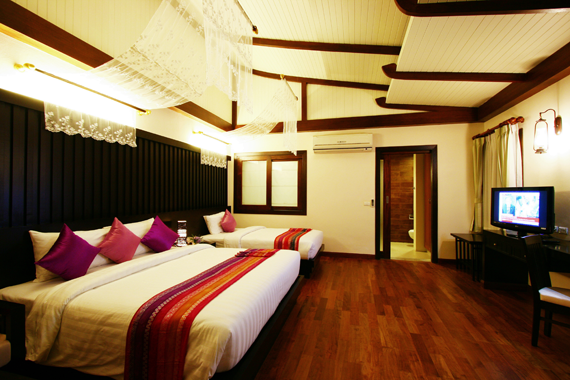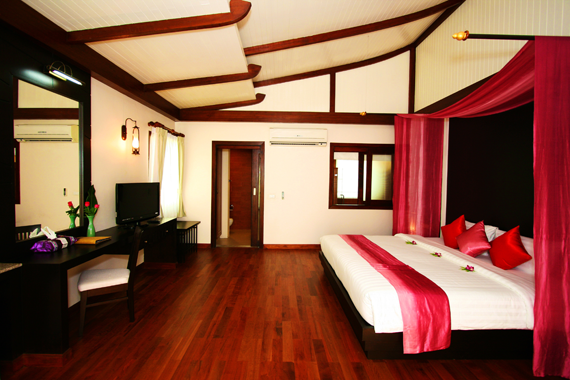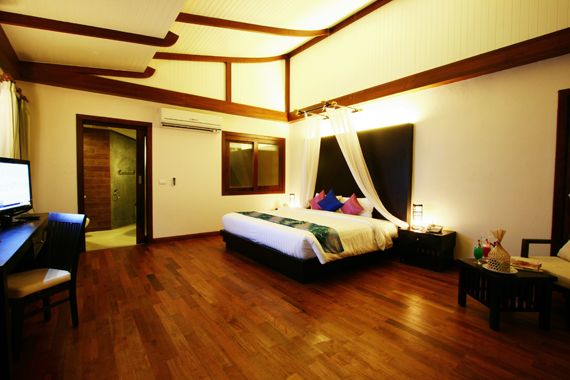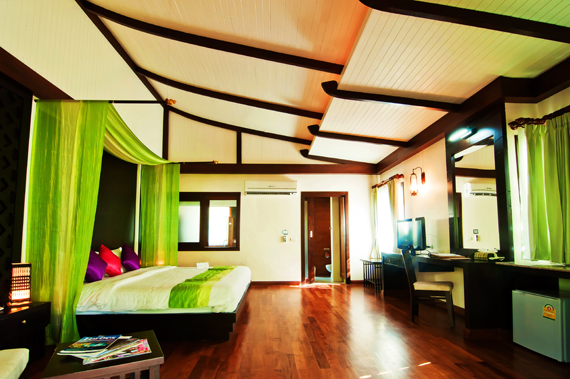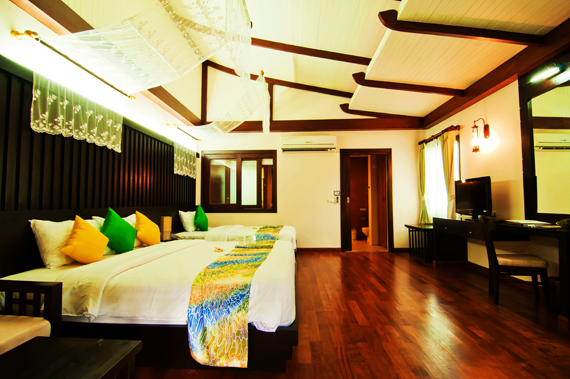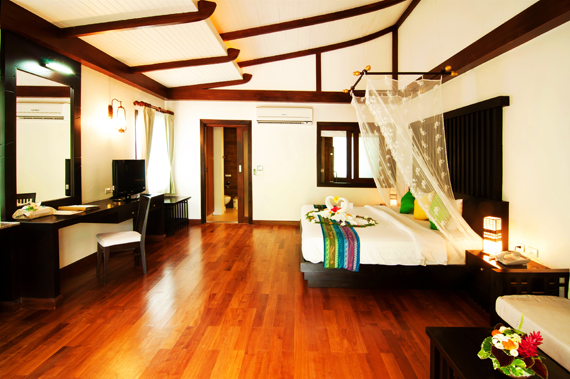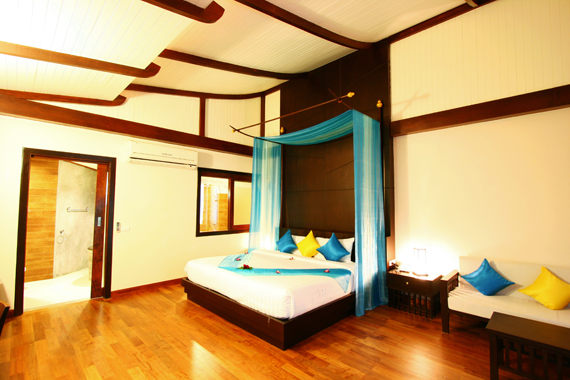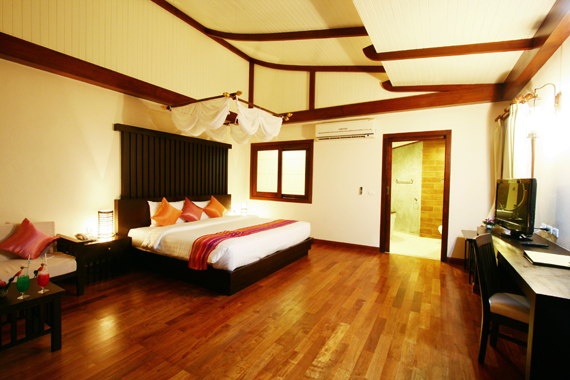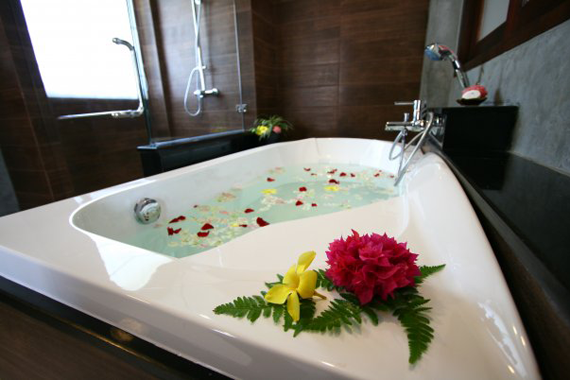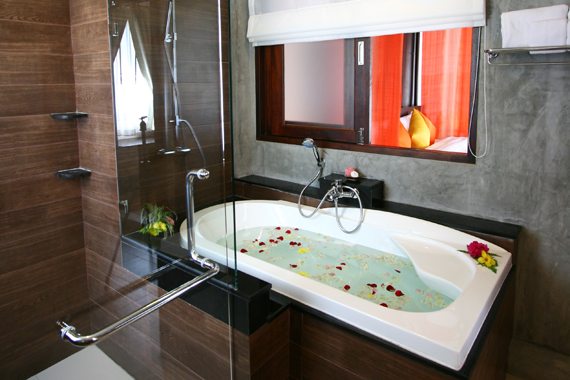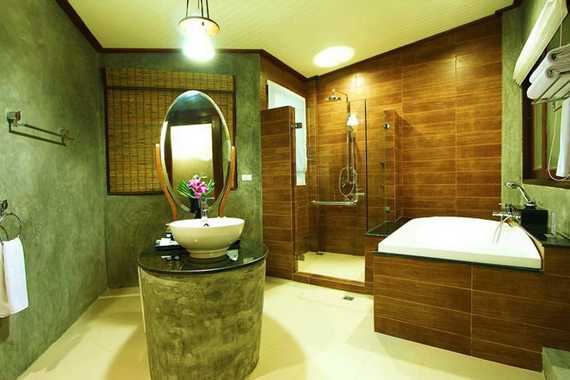 The 12 deluxe rooms facing to the artistic glorious panoramic hill-view. With its 57 square meters (Room 44 SQ.M, Balcony 13 SQ.M) A peace of tranquility and astonishing natural beauty leaving your extraordinary feeling throughout the day.
Important information:
Every room is accommodated for 2 persons per room per night only. Third person must be incurred additional charges.

The extra charges will be incurred for 3rd or 4th person in every case.

The 3rd person who needs extra bed and is put into triple bedroom can not ask for any rollaway bed inside because the bed has been already attached in the room. Such attached bed is granted to be extra bed automatically. For the 4th person, you can buy rollaway bed.

The third person who is accommodated in double bedroom or twin bedroom, need to pay for an extra charge, no matter our guests need or not need an extra bed.

The resort reserves the right to put our guests to any bed types due to limited rooms.